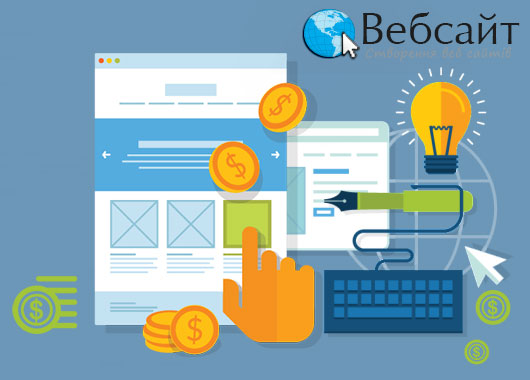 Search engine optimization and site promotion (SEO) - a set of measures to a significant increase in attendance web resource potential buyers of the popular search engines Runet: Yandex, Google, Rambler, Mail. This method of attracting target customers is many times more efficient technologies such traditional marketing like print, outdoor, TV and radio advertising. Properly organized and optimization promotion allows to precisely reach the desired audience with the lowest cost of contact with a potential client.
The desired effect (increasing number of visitors and increase the number of orders) achieved by the planned withdrawal site on the first position (in the "top ten" or top 10) of search engines for different queries (eg "selling refrigerators", "office rental", "shop furniture "," pizza delivery "," book promotion "). By entering a particular query in the search box, a potential customer is interested in specific products or services, hoping to find them additional information that will help him make the final buying decision. The user sees search results of search engines do not like adware, as well as expert advice, recommendation. A link to the merchant's site, the user is ready to implement action: fill in an application form or an order form, send a request to the corporate mail, call the office of the seller, to consult, to buy a product or service.
For getting into the coveted "top ten" of Russian and Ukrainian search engines need to adapt your site to the search engines requirements. Entrust this task professional SEO-optimizers our company - and the number of your new customers as well as orders and sales volumes will increase many times.
Main advantages and benefits of the technology of search engine optimization and site promotion (SEO)
Lets quality cover most of your target audience.
Unlike advertising, not annoying potential customers and their confidence is perceived as advice, recommendation specialist.
It has a small cost leads.
With the appropriate setup can convey your business offers to the audience from various geographical market segments in different regions.
Conducts work around the clock to raise the site of your potential customers and increase the number of target applications (zvonkovzayavok).
Works in all seasons, has a pronounced seasonal downturns.
Provides long-term progress (increasing flow of visitors, increase conversion of visitors into customers, increase orders).
Allows monitoring results to ensure progress in real time (for example, using online services statistics).
Attractive cost website promotion
With promotion on the most popular (highly) demands we offer our customers more profitable, flexible and transparent tariff plans that allow customers to choose the amount they receive discounts. Regardless of the tariff plan the customer receives the same high efficiency of our work on promotion, transparent pricing, no hidden fees, and the full support of the project and quality service.