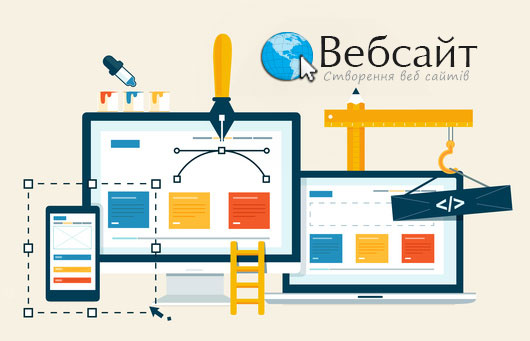 Development (creating) sites is a service for creating Web site. Creating a website is one of the ways to success. Naturally, the need for such a service is increasing with each passing day, along with this and the growing number of companies that are willing to provide service to create the site. With great pleasure we tackle this job and do everything at the highest level. Our professionals know their job, they work efficiently and precisely perform this task before them in the designated time frame. Ordering the development site, the client should be prepared to take part in the process of creating the site. Because you cannot create a truly high-quality and effective website for a client without his participation.
Gained in creating sites experience has shown that those projects with customers which set a good communication channel which allows to provide information, share experiences on stage, express comments and suggestions – not only performed with the least time costs and bring best results. participating client includes:
preparation of photo and video materials needed to create the site
the timely approval of each stage of site development
The company Website is pleased to offer the service of creating a turnkey Web site for everyone to become owners of the spectacular site.
Site development is not only knowledge and experience in the field of programming and design, but also a marketing analysis, and building business logic, and the creation of information structure, and the development of advertising strategy, and optimization of all the text under the search terms to further promote and support the site.
And only if the full realization of each event that is included in the package of measures under the name "the integral development of the site, your online resource is able to turn into a permanent source of income.
Our company has long and successfully specializes in designing and building sites. If you put together all the years of each specialist Websites in this area, you will experience a length of a few decades.
If you need to create a website, you can contact our offices in cities such as:
Response
---