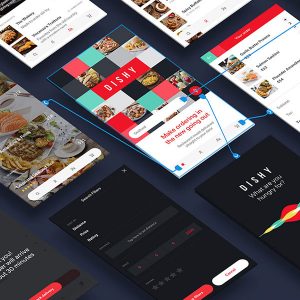 Ready website - Is affordable and cost-effective solution for promoting business online. Dona kind of sites is a site with ready design, which made no major changes. At the site added only your logo, company colors used attached contact information and texts provided by the client. Plus the finished site - as low-cost and quick start timing. Price of this website pochynayetssya from $ 50.
You choose an appropriate template from a catalog, and then we help you change the design, style + if you want to fill the site, provided text and image. Today to create your own business card site, do not need to know web programming and have experience with graphic editors. Internet is full of a lot of services that are called designers and sites that allow anyone to create their own website or even a complete portal with forums, blogs and many other modules.
As you can see from the statistics, the most popular way of writing sites amateur and even professional developers is very use site builder. This is not surprising, as the designer of many advantages. The main advantage is the ability to create a website without the possession of professional knowledge. Almost all designers sites are very user friendly and intuitive interface and tool tips will help you in the process of creating the site.
Saving money and time
Adaptive appearance on any screen
Convenient frontend editing information technology
Professional optimization module
Setting colors of the site elements
Set up site structure
Logo for website
With site builder you can make very complex Web sites that have many functions: voting, forums, sections cover registration and authorization, and so on. D. Make it yourself long enough and you need to have a lot of knowledge and skills. In addition, the designer can miss making the design project. Typically, these services are integrated sets of templates, which you can insert your logo and created content. Patterns, if necessary, can be edited.
To create a site, you can use our website builder. If you master this simple and easy-to-use tool that can easily create your own website quickly and keep it maintained. The structure design is simple and versatile visual editor that lets you quickly and easily add or change information on your site.
On the Internet there are many free designers to create websites that can help you create a complete, powerful and feature-rich sites to implement your ideas. A large number of modules that can be connected to the site, make it even more attractive. If skillfully approach to creating websites with the designer, then success will be guaranteed, and competitors will tremble with envy.
As you can see, designers websites only accelerate work on creating web projects that allows you to save time and money. This is by far the most important criteria for a successful business online.
Create a site cheaply or even create a website for free - is it possible to respect a quality site? Price site depends primarily on the professional level and experience of professionals and the high cost of the rented office. Average price pattern in our company website to date is 50 dollars.